Finland's largest selection of quick-disconnect coupling solutions
Suomen Pikaliitin Oy is focused on importing quick-disconnect couplings for industrial use. We provide our clients with Finland's largest selection of quick-disconnect coupling solutions from the leading European and American manufacturers. We have an extensive reseller network serving our clients in Finland and in Estonia, and our own sales team in Helsinki.
Our company was founded in 1996, and we have an AAA credit rating.
Deliveries also to the Baltic countries and to Russia
Delivery times
Russia (Moscow, St. Petersburg) approx. 3-4 days, the entire country approx. 5-8 days.
Estonia 1-2 days
Latvia 2-3 days
Lithuania 2-3 days
Our logistics partner is Posti Group Oyj. The consignments are always tracked, and they are delivered abroad separately from other mail, using the fastest possible connections.
The service also includes reimbursement cover in case the consignment is lost or damaged.
We are also happy to help with designing quick-disconnect coupling solutions!
Contact information Russia & Baltic countries
Phone +358 10 2399 800
info[at]suomenpikaliitin.fi
Working language: English
---
Company & services
Our clients are from the following fields, for example:
forestry industry
agricultural industry
food industry
chemical industry
biotechnology
electronics industry
cleantech
metal industry
healthcare equipment manufacturing
printing industry
We offer our clients
Finland's largest selection of industrial quick-disconnect couplings available in stock
A wide selection of quick-disconnect couplings also for special applications
Quick deliveries
Competent customer service representatives who are also happy to help with designing quick-disconnect coupling solutions
High-quality products
Extensive services for equipment manufacturers, by international and leading manufacturers
---
Product range

Eaton industrial quick-disconnect couplings
For over 90 years, Eaton has continued to manufacture and supply the highest performing quick disconnect couplings globally for customers serving many industries including agriculture, construction, transportation, and fire and rescue just to name a few. Eaton's quality and performance are never compromised when it comes to engineering and manufacturing its full line of quick disconnect couplings. From traditional industry standards to custom couplings for the next generation of emerging markets and new advanced technologies, Eaton continues to provide quick disconnect coupling solutions to meet your demands.
Of Eaton's range, the brands Hansen and Gromelle have secured their place in the Finnish industry. The product range includes various kinds of quick-disconnect couplings, made from brass, steel, as well as stainless and acid-proof steel. Various seal options are available for the couplings, which makes it easy to meet the requirements of even the most challenging areas of application.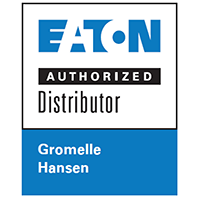 Download Eaton's product catalogue»
---

CPC plastic quick-disconnect couplings
Colder Products Company (CPC) is the leading provider of quick disconnect couplings, fittings and connectors for plastic tubing. Founded in St. Paul, Minnesota in 1978, Colder has more than 300 employees, operations in St. Paul, Germany and China, sales offices in ten countries, and more than 200 distributor partners around the globe.
CPC connection solutions improve the overall functionality and design of the equipment and processes in which they are used. Special product features include precise hose barbs for superior grip, built-in shutoff valves to prevent product spills and an easy-to-use, push-button thumb latch for quick connecting and disconnecting.
CPC innovates on the leading edge of what is possible and collaborates to develop the best solution for each customer. Many of CPC's standard couplings and fittings began as custom engineered solutions that found broader use in applicable markets. To date, CPC has produced over 10,500 custom and standard products to meet the fluid handling challenges of various industries worldwide.
CPC is a Dover Company.
Download CPC's product catalogue»
---

Duff-Norton rotary unions
Duff-Norton Europe (prev. Gautier) is specialised in manufacturing rotary unions. The company was founded in 1927, and it was initially focused on solutions for the tyre industry in France. When Duff-Norton USA bought Gautier in 1998, the company's name was changed to Duff-Norton Europe. The merger of two companies made an even wider range of products possible. Currently, this company has the right solutions for e.g. the automotive industry, the chemical industry, the food industry, the medical industry, the textile industry, the paper and printing industry. Duff-Norton's range includes union solutions, from joints to thousands of rotations, and from low pressure to high pressure use. Various material options, such as bronze, steel, nickel-coated steel, acid-proof steel, and a combination of acid-proof steel/aluminium.
Download Duff-Norton's product catalogue»
---
Other products we import

Perske high-speed machining motors
The German company Perske is renowned for manufacturing machining motors and stator/rotor units particularly for high-speed purposes. The company is one of the leading motor suppliers for large machining companies. Their selection includes motors for drilling, milling, sawing, honing, bevelling and surface treatment, etching and mixing. Workable materials: stone, plastic, glass, metal, composites, timber.
Download Perske's product catalogue»
---

Grundfos- electric motors
(limited range, main representation with Grundfos pump units)
While the Danish company Grundfos is better known for its pump units, it also manufactures high-quality one- and three-phase electric motors. We import these motors to Finland.
Download Grundfos brochures
MG-motors»
MGE/MLE motors»